Alexander McQueen / SS19 Men's Collection
Established fashion house Alexander McQueen honours the legacy of its namesake by drawing inspiration from the provocative elegance of dark romanticism. With its latest Spring/Summer 2019 men's collection, it pays tribute to John Deakin, one of the Soho District's most eccentric artist/photographers of the mid-twentieth century. Through digital technology and intricate, detailed hand-embroidery, it gives new meaning to wearable art.
McQueen, the label's late founder, was a master of recalibrating current interpretations of art and worldly concepts. He built his house on foundations of memory, both sweet and painful, incorporating his history and that of the world around him. His work was continuously transformative and transgressive in a way that translated in avant-garde collections and shows that defied convention and conservatism. The precise eye of the designer is similar to that of John Deakin, who focused on every haunting detail of the human physique.
The label follows the line of inspiration to its roots, physically and in spirit. London's Soho was full of creative individuals and like minds, giving rise to new ways of looking at the world, and Alexander McQueen has redefined the role of digital printing in fashion. Artwork was digitally engineered and mapped onto the base fabric. It was consequently enhanced by painstakingly long hours of hand-embroidery on tulle, overlaid onto the base. The pieces in the collection hone in on the details, as does Deakin, and pose the models in rigid rawness captured in an illicit photograph.
Alexander McQueen balances the indelicate remembrance of human life on the meticulous, metallic thread that ties it together. Casper & Casper founder Maria has always been intrigued by McQueen's prolific facets in design and fashion. Like many, she was both deeply saddened and slightly intrigued about which direction the label would take going forward after such a profound loss. If anything, it has strengthened its backbone in euphemism, and continues to tell the story of its founder, almost a decade later.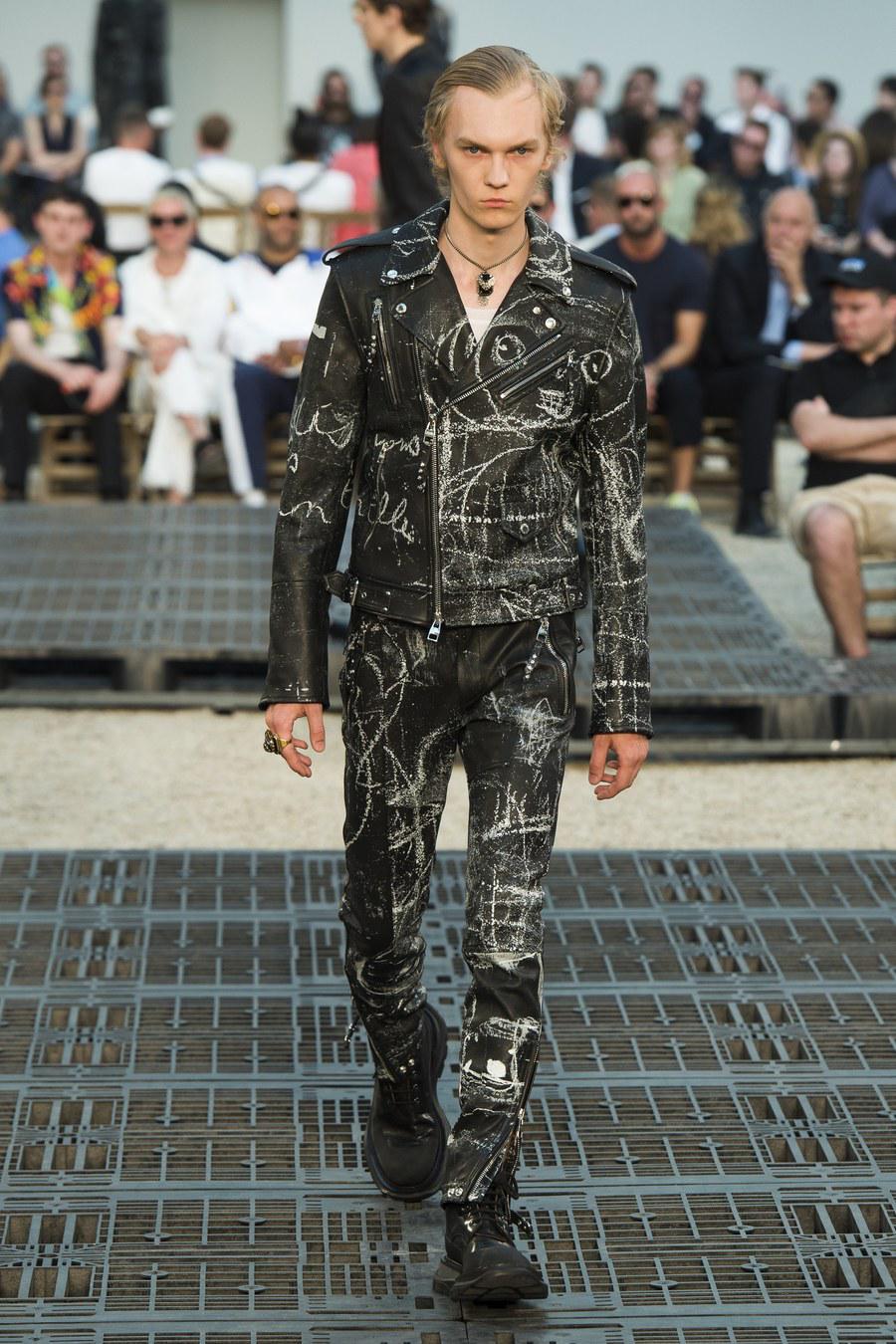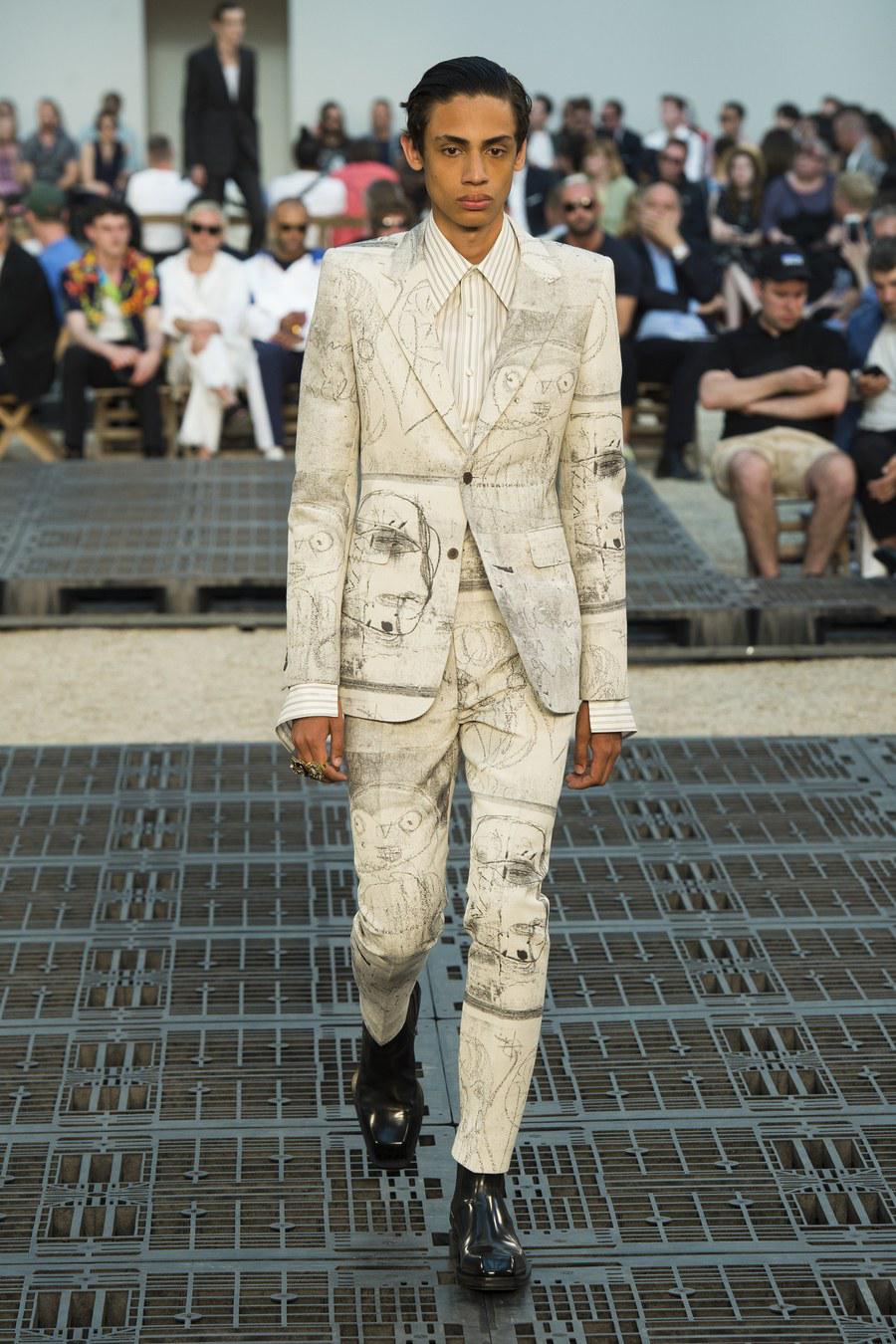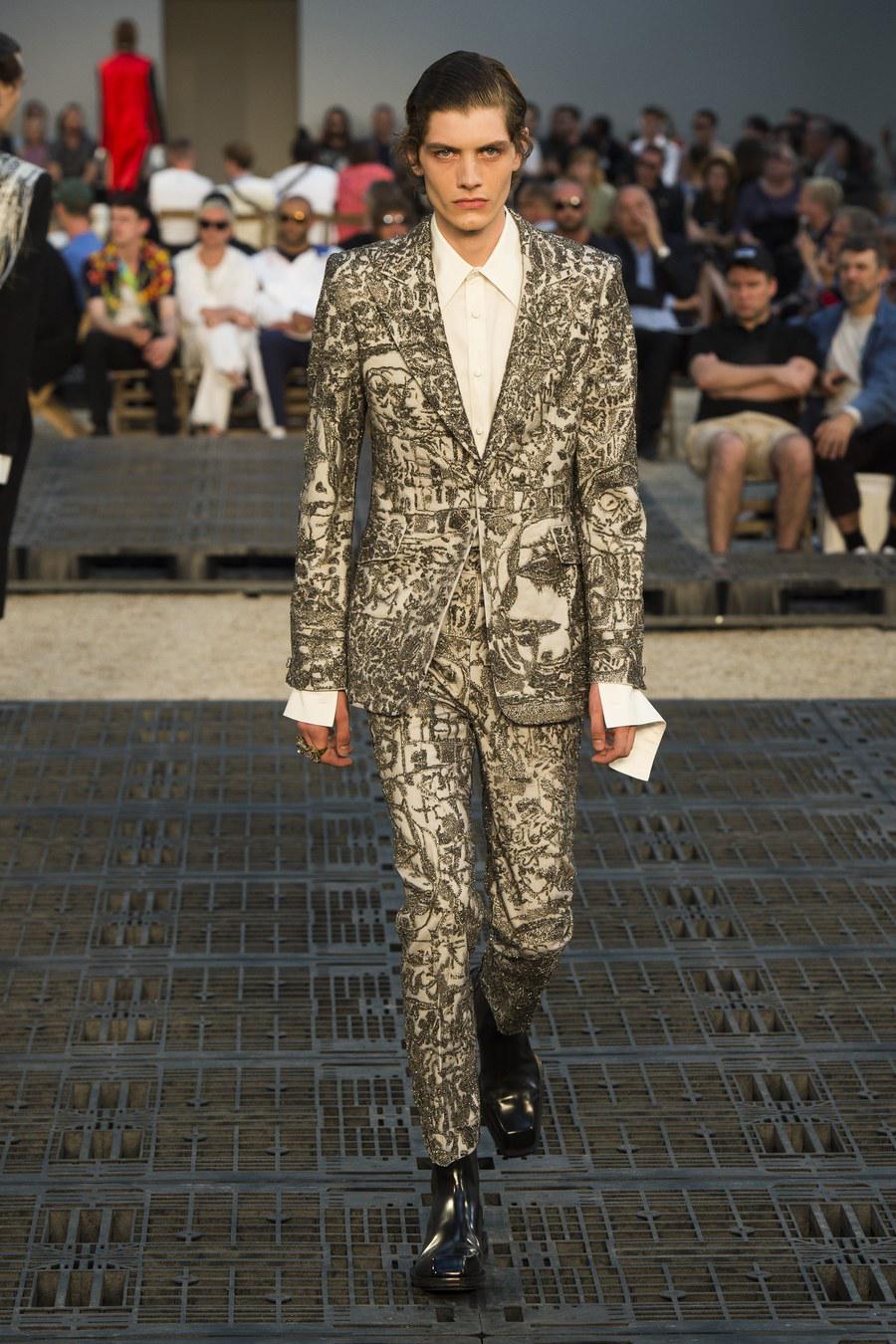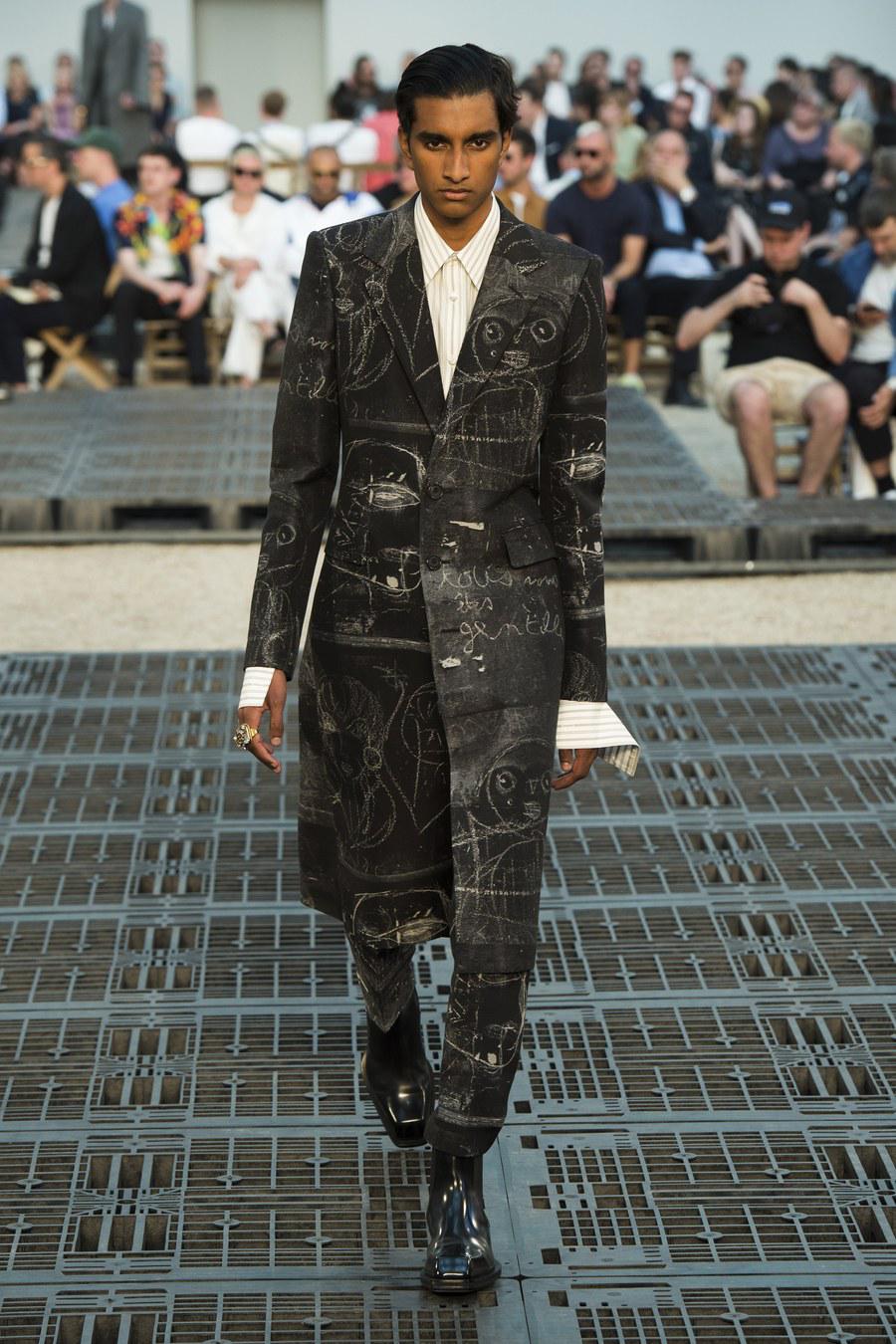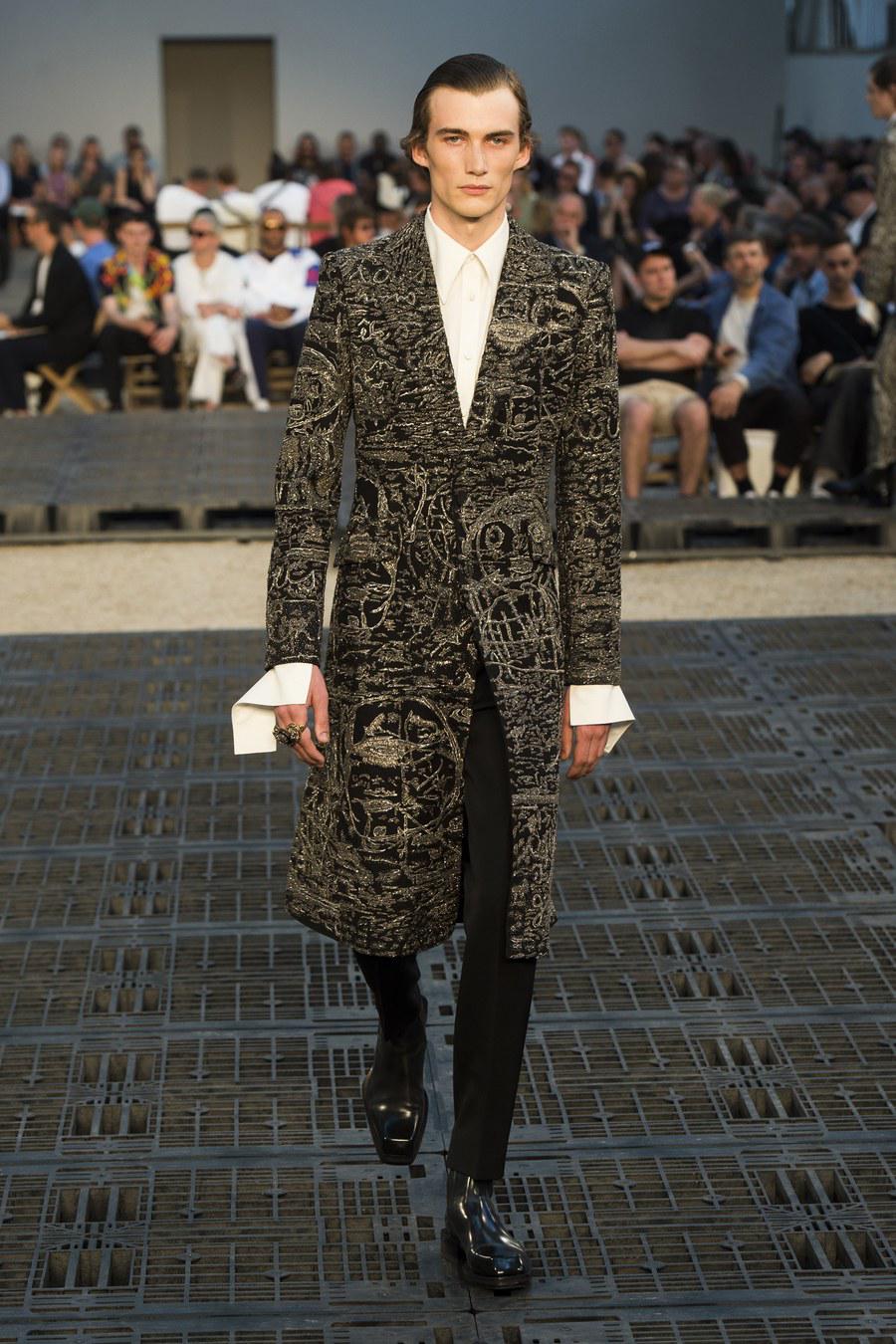 View the entire collection here.
Photos / Kim WestonArnold / Indigital.tv
FOLLOW & SUBSCRIBE to Casper & Casper for the latest stories and updates!


Click here for more articles by Milla Maria
Copyright © of Casper & Casper 29.04.2019